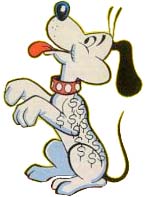 Religion of


Dollar


Religion: N.A.

Name: Dollar
Other Names: Dollar the Dog
Classification:

supporting character
Publisher(s):

First Appearance: Richie Rich
Number of appearances: 58
Allies: Richie Rich
Occupation: pet
Gender: male
Note: Richie Rich's pet dog; breed: Dollarmation
Dollar the Dog was Richie Rich's pet dog. His breed was identified as "Dollarmatian." He was like a Dalmatian, but he had dollar signs instead of spots.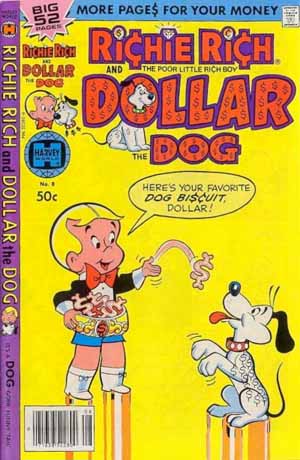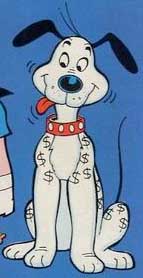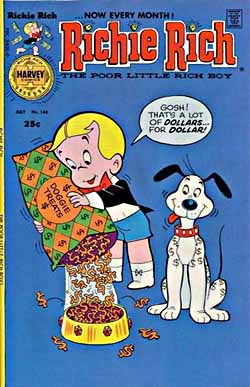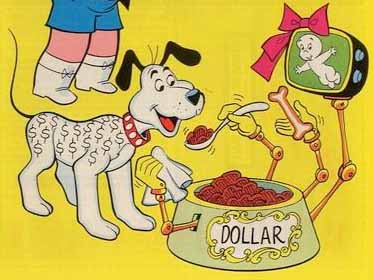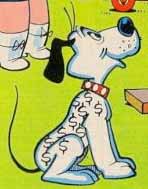 This character is in the following story which has been indexed by this website:


The Friendly Ghost, Casper #225 (Oct. 1986): "Harvey Comics"


Suggested links for further research about this character:
- http://www.comicvine.com/dollar/29-11775/
- http://www.comicbookdb.com/character.php?ID=14313
- http://www.comicvine.com/richie-rich-dollar-the-dog/49-31456/
- http://en.wikipedia.org/wiki/Richie_Rich_(comics)