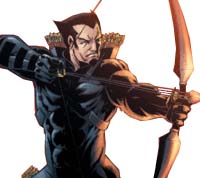 Merlyn


Arthur King

Religion: not determined yet

Name: Merlyn

Alter Ego: Arthur King

Other Names: Merlyn the Archer / Merlyn the Magician

Classification:

villain
Publisher(s):

First Appearance: Justice League of America #94 (Nov. 1971)
Creators: Mike Friedrich, Neal Adams, Dick Dillin
Number of appearances: 51
Teams/Affiliations: Injustice League; Secret Society of Super Villains; League of Assassins; The 100; Killer Elite
Foe of: Green Arrow
Gender: male
"Arthur King" is thought to be an alias, and not this character's actual birth name.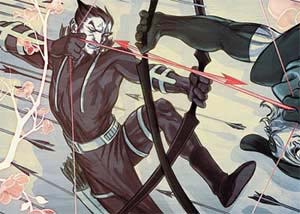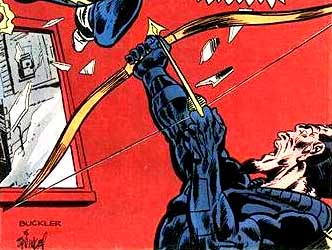 This character is in the following 6 stories which have been indexed by this website:


Black Lightning


Joker: Last Laugh #4 (Dec. 2001): "Everyone Knows This is Nowhere"

Justice League of America (vol. 2) #13 (Nov. 2007): "Unlimited: Chapter 2"
(only on cover)

New Years Evil: Body Doubles #1 (Feb. 1998): "Tested to Destruction"

Supermax (2005)

Suggested links for further research about this character:
- http://en.wikipedia.org/wiki/Merlyn_(DC_Comics)
- http://www.dcuguide.com/who.php?name=merlyn
- http://www.dcuguide.com/chronology.php?name=merlyn
- http://www.comicvine.com/merlyn/29-2532/
- http://www.comics.org/issue/24613/
- http://darkmark6.tripod.com/blackligind.htm